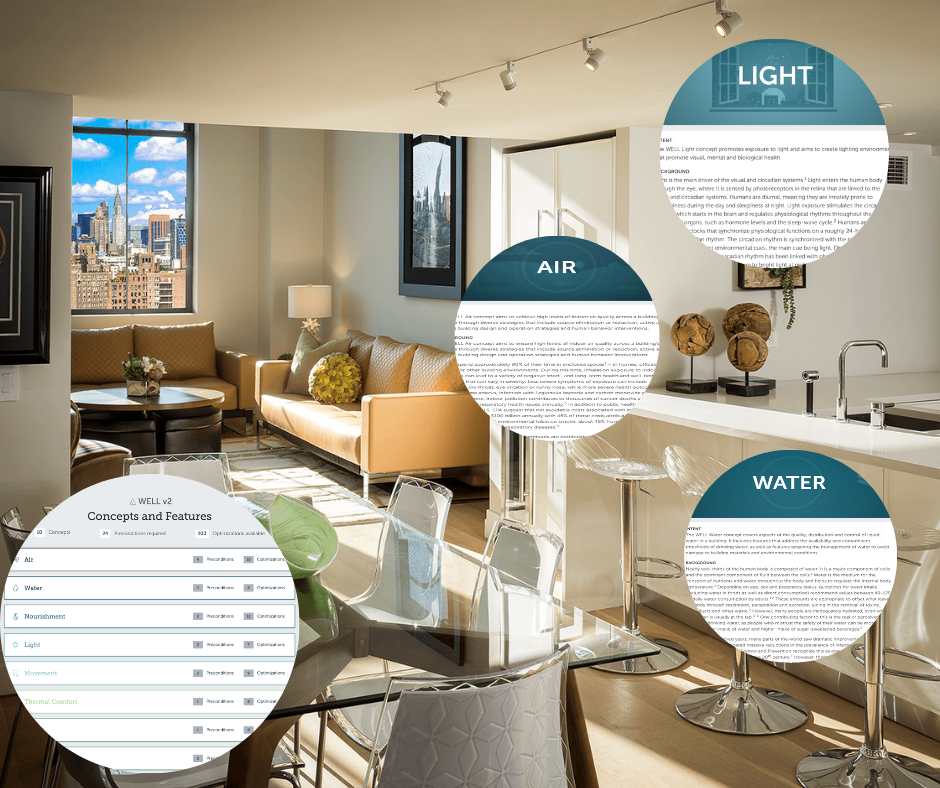 Health. Wellness. Motivation. Your physical environment can impact all three. Some spaces zap your energy, stifle productivity or even introduce potential health hazards, while others boost, encourage and promote overall well-being.
WELL-certified design is dedicated to creating more of the latter with spaces that uplift and inspire. Informed by scientific study, interior design principles and safety practices, it is an internal building standard that promotes healthy spaces for all. Learn more about the mission of WELL Certification and why putting people first is invaluable when designing spaces. 
What is the WELL Building Standard?
The WELL Building Standard, launched by the International WELL Building Institute in 2014, is a principle and set of strategies to design people-first places. It combines industry best practices with extensive research on the link between physical and social environments and human health. Drawing on this research, it aims to "transform buildings and organizations in ways that advance health and well-being to help people thrive." The IWBI offers WELL Certification and Health-Safety Ratings to buildings demonstrating a commitment to these principles.
Where Can WELL Design be Applied?
While the design principle got its start in the commercial real estate industry, it is being adopted across industries — from schools to transportation hubs to multifamily residential buildings. For example, just this year, the Orlando International Airport became the first airport to be recognized with the WELL Health-Safety Rating.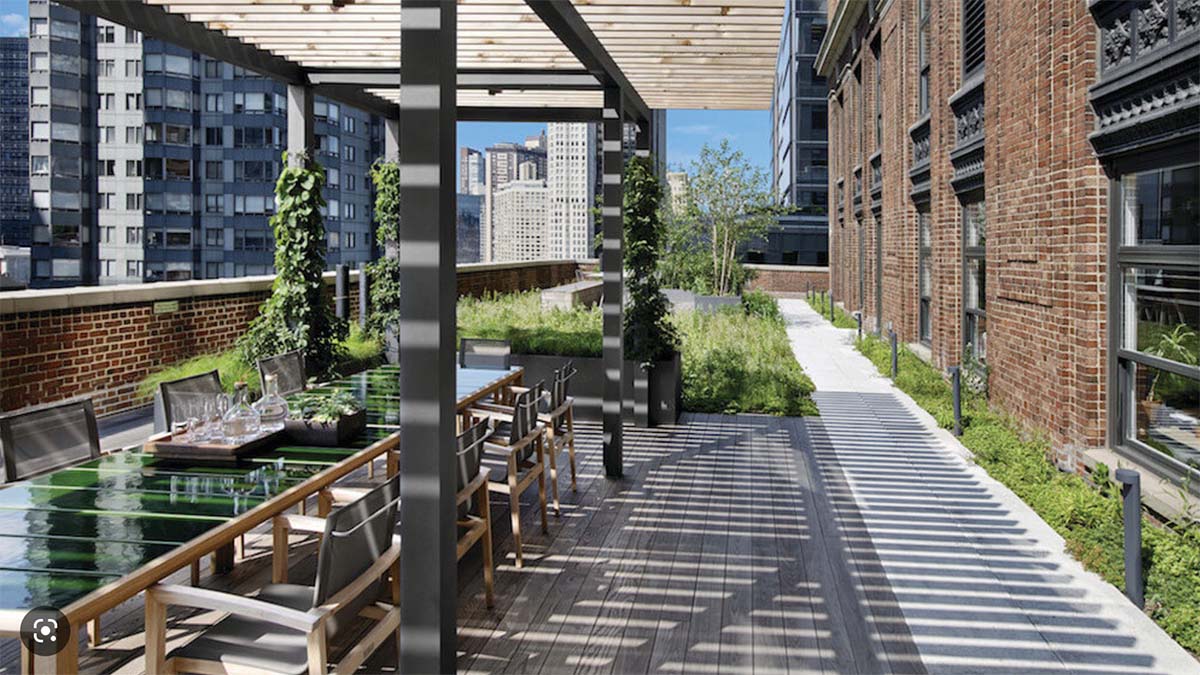 What Does the Certification Process Involve?

WELL Certification is a rigorous assessment of a building or organization's ability to meet the health and well-being strategies outlined in the WELL Building Standard. The IWBI describes these strategies, which include 10 concepts and over 100 features, as a "roadmap" to improving the aspects of a space that support mental health, productivity, engagement and connection. The 10 concepts serve as overarching themes, including Air, Water, Nourishment, Light, Movement, Thermal Comfort, Sound, Materials, Mind and Community. Each of these concepts houses several features, each of which are measured and scored for optimization. Depending on a project, building or organization's overall score, it can be awarded Bronze, Silver, Gold or Platinum level certification. 
How Can WELL Design Help Businesses?
Happiness and motivation are intrinsically linked. When employees feel supported, their productivity tends to increase as well. There's been a growing trend in organizations exploring the connection between health, well-being and performance metrics over the past few years. Now, as businesses grapple with The Great Resignation — the mass exodus of employees leaving their jobs due to high stress, poor work-life balance or lack of mental health support — this is even more important. Workspace design that not only encourages but prioritizes employees' holistic health can help businesses attract new team members and hold onto their star players. Additionally, investing in quality workspaces can help businesses bolster their Environmental, Social and Corporate Governance (ESG) initiatives.  
When it comes to designing spaces, putting people first will help you create a quality environment. As an interior design firm, we focus on this principle from the very first step — whether evaluating the flow, form or function of a space. WELL design is a powerful tool and set of strategies to help organizations bridge the gap. Next time you're in a space that inspires creative thinking, take note. Look around and see what elements contribute to your experience. Is there lots of natural light or high ceilings? The same goes for a space that drains your energy. What's bringing you down? Identifying these details and their impact on you will help give you the tools to boost your own health, happiness and overall well-being. 
---
Photo in the middle: The terrace at COOKFOX. (Photo by Eric Laigne)